Military, government and corporate cyber defense experts participated in an exercise focused on protecting the internet infrastructure.
Cyber exercises in Sweden simulating attacks on internet infrastructure are key to enhancing defenses as the country prepares to join NATO amid the war in Ukraine, organizers said.
The Swedish Defense Research Agency, which is connected to Sweden's Defense Ministry, is targeted with cyberattacks whenever Sweden says it will provide equipment to Ukraine, or when tensions otherwise rise during the war, said Lena Nyberg, the agency's deputy director general.
Although cyberattack scenarios relating to the war in Ukraine weren't part of the exercise, called Safe Cyber, the conflict was surely "in the back of the heads of everyone participating," Ms. Nyberg said.
"We see a heavily deteriorated security situation," said Tommy Gustafsson, technical exercise director at the agency.
Sweden's move to join the North Atlantic Treaty Organization will prompt the need for more cyber defenders in the country's military, said Thomas Nilsson, chief information officer and director for cyber defense at the Swedish armed forces. The military is now training its third class of cybersoldiers since initiating the program.
The armed forces will have to determine how to contribute expertise to the alliance's cyber defense teams, he said. Sweden and Finland, which also applied to join NATO this year, already participate in the organization's yearly cyber exercise.
Around 80 technicians and managers competed in the Safe Cyber exercise in teams of military and government experts as well as technology and telecoms professionals. Technical specialists provided situational reports to managers who then made decisions such as whether to disclose the simulated hacks to the public or order safeguards to contain digital damage.
Many Swedish companies have taken steps to improve cybersecurity since the war in Ukraine started in February, including hiring cybersecurity staff and consultants, said Johan Sjöberg, a senior adviser at the Confederation of Swedish Enterprise, a trade group representing around 60,000 companies.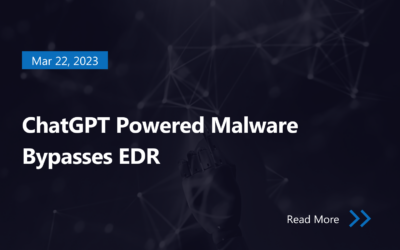 In research by Jeff Sims at HYAS, he creates "Blackmamba," an "AI synthesize polymorphic keylogger" that uses python to modify its program randomly. The basic components of this polymorphic keylogger require a LLM, large language model like ChatGPT. The malicious...
read more