'Control System Defense: Know the Opponent' – published by the National Security Agency and the Cybersecurity
& Infrastructure Security Agency – breaks down the steps malicious actors take to compromise critical infrastructure control systems so that you can better defend against them.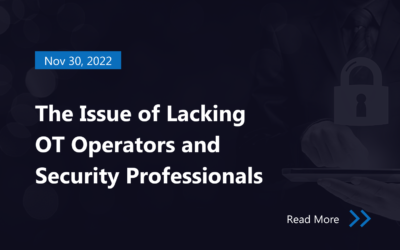 The issue of lacking OT operators and security professionals30 November is the computer security day. Computer security can only be ensured if one is aware of its mistakes and shortcomings. The purpose of this blogpost is to highlight the importance of lacking OT...
read more