Black Cell, a Sophos Platinum Partner, has been recognized for achieving the Sophos Synchronized Security Partneraccreditation. This recognition is a testament to the expertise and commitment of Black Cell's securityprofessionals who have completed a specialized training course that incorporates sales, engineering, and architect level modules.
Sophos is a global leader in the field of cybersecurity, providing complete security solutions to over 100 million users in 150 countries. Their award-winning encryption, endpoint security, web, email, mobile and network security solutions are backed by Sophos Labs, a global network of threat intelligence centers. With the ever-increasing complexity of cyber threats, businesses need to have the best protection available, and Sophos is one of the most trusted names in the industry.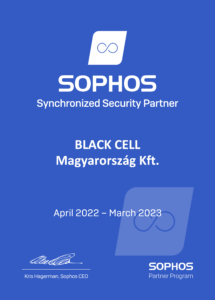 Sophos Synchronized Security is a cutting-edge approach to cybersecurity that utilizes advanced technology to provide unparalleled protection against advanced threats. It is a synchronized approach to threat detection and response that ensures that all components of a business's security ecosystem are working together seamlessly. This approach enables businesses to detect and respond to threats faster and more effectively than ever before, providing peace of mind and increased security for their critical assets.
Black Cell's achievement in becoming a Sophos Synchronized Security Partner is a significant milestone. This accreditation demonstrates our alignment with the Sophos brand and what it stands for. By completing the accreditation course, our team of security professionals have equipped ourselves to provide our customers with unparalleled protection against advanced threats using the latest Sophos technology.
Businesses need to work with partners they can trust when it comes to cybersecurity. With the Sophos Synchronized Security Partner accreditation, Black Cell has demonstrated its commitment to providing its customers with the highest level of competence in the Sophos solution area, focusing its efforts on boundary defense, endpoint protection and mobile device management. Our seasoned experts provide integration, support and operations services for the Sophos product portfolio.
While it might seem like company databases are filled with mundane files, hackers know the harsh...
read more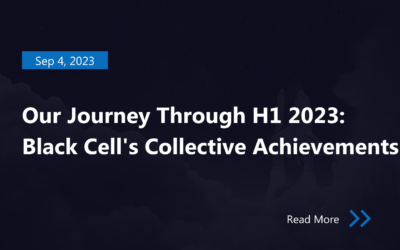 Reflecting on Our Progress in the First Half of the Year As we step into the latter half of the...
read more