We, at Black Cell, a cybersecurity consulting firm focusing on protecting critical infrastructures, are proud to announce the opening of our newest office in the United Arab Emirates. Operating under Black Cell FZCO, this local office will enable us to better serve our customers in the region and expand our global reach.
We are dedicated to delivering customer success, and this new office will allow us to provide on-the-ground support and expertise to our customers in the United Arab Emirates and surrounding region. Our focus will be on delivering customer success through our flagship offerings, Cloud Security and Fusion Center.
Our Cloud Security offering is based on Microsoft cloud technologies and provides customers with a comprehensive solution to protect their cloud infrastructure and sensitive data. Meanwhile, our Fusion Center offering provides a centralized platform for customers to detect, respond, and manage cybersecurity threats.
We have always been committed to delivering world-class cybersecurity solutions to our customers and the opening of this office in the United Arab Emirates is a testament to our ongoing efforts to expand our global reach and provide local support to customers in the MENA region.
As a Microsoft Security Solutions Partner, we are committed to innovation, customer success, and global reach. We believe that our position as an innovative and resilient cybersecurity consulting firm, with a commitment to these values, will enable us to meet the evolving cybersecurity needs of organizations in the United Arab Emirates and beyond.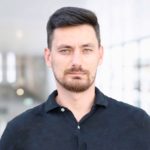 We appointed Norbert Csuzda as the CEO of Black Cell FZCO. Norbert will be leading our expansion efforts in the United Arab Emirates and the MENA region. With over four years of experience in Dubai and a background in business development, partnership management, and leadership, he brings valuable expertise to the role. Alongside our 10+ years of experience in cybersecurity and a team of highly qualified specialists, Black Cell FZCO is poised to make a significant impact in the region.
We are eager to start serving our customers in the region and to make a positive impact in the local cybersecurity community. Our team is excited to bring our expertise and solutions to the United Arab Emirates, and we look forward to working with organizations in the region to enhance their cybersecurity posture.
Sep 6, 2023 | Compliance, Droppa
While it might seem like company databases are filled with mundane files, hackers know the harsh...
read more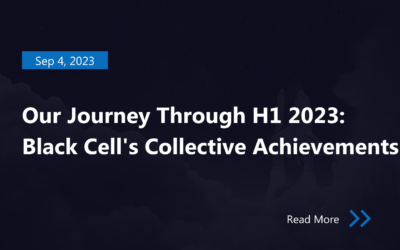 Sep 4, 2023 | Company News, Droppa
Reflecting on Our Progress in the First Half of the Year As we step into the latter half of the...
read more