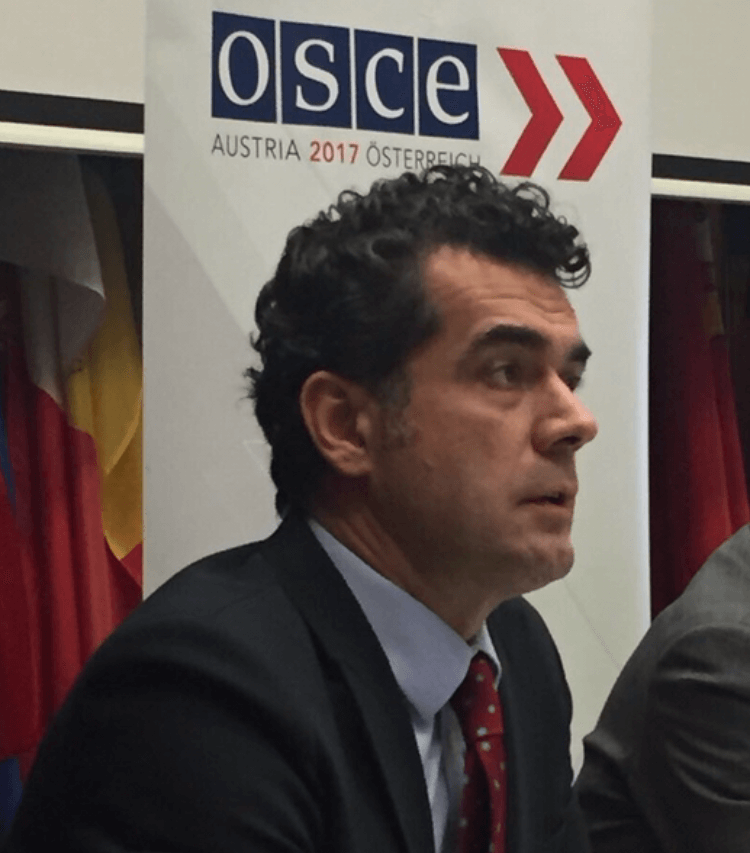 Keynote: Offensive cyber effects in the realm of international law and institutions 
The rapid evolution of cyberspace has introduced a new dimension to international relations, challenging established norms and legal frameworks. This presentation explores the  implications of offensive cyber operations within the context of international law and institutions. A massive transformation in our understanding of critical infrastructure coinciding with the increasing frequency and sophistication of cyberattacks, it has become imperative to analyse the intersection of cyberspace and the global legal order.
Furthermore, the presentation examines the role of international institutions, such as the United Nations, the OSCE and other regional organisations, in addressing offensive cyber activities. It highlights the challenges these institutions face in attributing cyberattacks, enforcing accountability, and crafting effective notification and response strategies. Moreover, it considers the emerging norms of responsible state behaviour in cyberspace and their significance in mitigating the risks associated with offensive cyber operations.
In conclusion, this talk underscores the need for a cohesive and adaptive framework within the international legal system to effectively address the de-escalation of challenges posed by offensive cyber effects. It calls for a renewed commitment to the rule of law in cyberspace, emphasising the importance of cooperation among states and international organizations to uphold stability, security, and the protection of fundamental rights in the digital age.

ABOUT THE SPEAKER
Ambassador Károly Dán served as Ambassador, Permanent Representative of Hungary to the OSCE, the UN and Other International Organizations in Vienna from September, 2014 till July, 2023. In the meantime Ambassador Dán chaired the OSCE Informal Working Group on cyber security (January, 2017-July, 2023) and was Member of the Board of Governors at the International Atomic Energy Agency (2018-2020).
His previous assignment were Consul General of Hungary in New York (2010-2014), Director of International Affairs, Chief Foreign Policy Advisor to the Chairman at the Offices of Parliament (2007-2010), Director General of the International Department at the Ministry of Education and Culture (2006-2007),
Political Secretary, pol-mil and defense issues at the Embassy of Hungary in Washington (2002-2006), Desk Officer, American Desk at the MFA (2000-2002) as well as Member of the Advisory Board to the Director General of the Hungarian State Opera (2001-2002).
Ambassador Dán holds an MA in History (ELTE University, Budapest) and a BA in Economics and Trade  (College for Foreign Trade and Business Administration, Budapest).