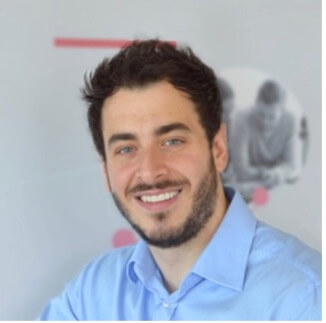 Do away with siloed cybersecurity operations and customized integrations
As the number of vulnerable channels continues to grow, there is also an increase in the deployment of security solutions. This highlights the importance of interconnecting an organization's cybersecurity solutions to ensure ongoing and effective threat management. However, integrations are costly to develop and maintain and heavily rely on proprietary communication interfaces that require reconfiguring parts or the entire defense ecosystem of the organization when tools are introduced or replaced or when there are updates to the APIs utilized. This talk will discuss OASIS Open Command and Control (OpenC2), a standardized machine-to-machine language for the command and control of cyber defense technologies, allowing them to interoperate without needing customized integrations.

ABOUT THE SPEAKER
Dr. Vasileios Mavroeidis is a Professor of Cybersecurity at the University of Oslo and a Standards Architect at Sekoia.io. His research focuses primarily on security automation and cyber threat intelligence representation, reasoning, and exchange. Vasileios has published numerous papers contributing to the body of knowledge and has been involved in Norwegian and European research and innovation actions focused on the capacity-building of authorities entrusted with cybersecurity and operators of essential services. He is a member of the ENISA ad hoc working group on Cyber Threat Landscapes and Security Operations Centres and co-chairs the FIRST Automation special interest group. He is an advocate of open-source and open standards and is involved in cybersecurity standardization with standards like STIX, CACAO, and OpenC2. He is also the co-chair of the OASIS Threat Actor Context standardization committee. In 2023, Vasileios was awarded the OASIS distinguished contributor designation for his contributions to cybersecurity standardization and open-source projects. Later this year, he was elected to join the Board of Directors of the OASIS Standards Development Organization.