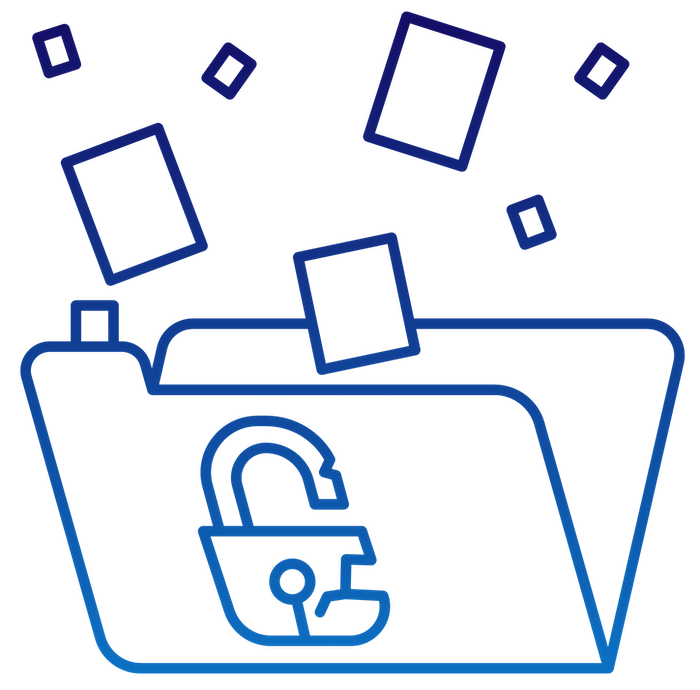 Insider Risk Management with Microsoft Purview
Prevent data leakage and spillage
Managing privacy and information security risks posed by organisation's own employees and contractors has never been easy, but in the past few years the difficulty has multiplicated. Remote work has retained its popularity in today's post-pandemic landscape, digital transformation has all but eliminated the traditional network perimeter, and enterprises have come to rely on cloud apps to boost productivity and enable scalable response to volatile demand.
Users in the modern workplace have access to create, manage, and share data across a broad spectrum of platforms and services. In most cases, organizations have limited resources and tools to identify and mitigate organization-wide risks while also meeting user privacy standards.
Managing and minimizing risk in your organization starts with understanding the types of risks identified in the modern workplace. Some risks are driven by external events and factors that are outside of direct control. Other risks are driven by internal events and user actions that can be minimized and avoided. Some examples are risks from illegal, inappropriate, unauthorized, or unethical behaviour and actions by users in your organization. These behaviours include a broad range of internal risks from users:
Data theft and loss
Leaks of sensitive data and data spillage
Fraud
Regulatory compliance violations
Inappropriate communication, harassment, and threats of violence
Insider risk management is centred around the following principles:
Transparency: Balance user privacy versus organization risk with privacy-by-design architecture.
Configurable: Configurable policies based on industry, geographical, and business groups.
Integrated: Integrated workflow across Microsoft Purview solutions.
Actionable: Provides insights to enable reviewer notifications, data investigations, and user investigations.
Growing Importance of Insider Risk
Recent events have created a perfect storm for insider risks to increase in prevalence and severity. Digital transformation has accelerated to its fastest-ever pace. Cloud apps (SaaS) and platforms (PaaS, IaaS) have become essential for enterprise collaboration and productivity. Employees are quitting their jobs at record rates, often taking sensitive data and intellectual property with them.
Accelerated Digital Transformation
Cloud Powered Collaboration
To help protect your organization against insider risks, use these Microsoft Purview capabilities and features.
Communication Compliance helps minimize communication risks by helping you detect, capture, and act on potentially inappropriate messages in your organization.

Insider Risk Management helps minimize internal risks by enabling you to detect, investigate, and act on potentially malicious and inadvertent activities in your organization.

Information Barriers allow you to restrict communication and collaboration between two internal groups to avoid a conflict of interest from occurring in your organization.

User and device access protection with multi-factor authentication, conditional access, Intune app protection, Intune device compliance and Azure AD Identity Protection solutions.
Black Cell Cloud Security team provides Microsoft Insider Risk Management (IRM) implementation guidance and ongoing support services to enterprises seeking to proactively detect and act on potentially risky behaviours related to employee access to sensitive information.
Black Cell assists clients with implementing Microsoft Insider Risk Management workloads by conducting an initial proof of concept assessment to validate project requirements, followed by a full-scale business process implementation across the entire enterprise.
Join our webinar for an overview on practical ways you can strengthen your insider risk management strategy, threat detection and response capabilities:
Protect Sensitive Data and Prevent Data Loss
Implement capabilities from Microsoft Purview Information Protection (formerly Microsoft Information Protection) to help you discover, classify, and protect sensitive information wherever it lives or travels.
Black Cell Compliance helps understand your data landscape and identify sensitive data across your hybrid environment, to enable applying flexible protection actions that include encryption, access restrictions, and visual markings. To prevent accidental oversharing of sensitive information, use Data Loss Prevention (DLP) in the cloud and extend DLP capabilities to other workloads (endpoints, on-prem file shares, SharePoint, Teams).
Black Cell's three-step DLP assessment and implementation offering can meet your business and cloud transformation needs:
Assess: A review of your organization's existing data loss protection protocols and rules

Validate: An assessment of and validation of the business impact and viability of implementing or refining Data Loss Protection solutions

Implement: A detailed implementation plan to deploy Data Loss Protection policy and technologies into the enterprise environment
Visibility is the engine of an insider risk management program. Detection of data theft and loss, as well preventing leaks of sensitive data requires a DLP policy. Download our insider guide to understand DLP policy setup.