Reflecting on Our Progress in the First Half of the Year
As we step into the latter half of the year, we are humbled and excited to share the remarkable professional and financial milestones that have defined our journey through the first half of 2023. Let's dive into the collective achievements of our team during this period, both in terms of financial gains and professional strides.
Black Cell's Hungarian sales during the first half of 2023 amounted to 631 million HUF, compared to 543 million in the same period of 2022, a 16% YoY growth. Moreover, our exports reached 62 million HUF, a 17% YoY growth from the 53 million achieved in the first half of the previous year. As we diligently focused on enhancing our services and expanding our reach, our net revenue saw a rise from 597 million HUF to 693 million HUF. This financial progress underscores our commitment to a prudent operation.
In the first half of 2023, we welcomed several new colleagues, bringing our total number of employees to 30. However, growth is not just about numbers; it's about enriching the lives of our employees. We were honored to receive the Family Friendly Workplace Certificate in January, a validation of our commitment to fostering an environment that values work-life balance and supports our colleagues in their journey of starting and maintaining families.
The new year ushered in a chapter of expansion for Black Cell. In February, we proudly established our sales representation in the United Arab Emirates, operating under Black Cell FZCO with Norbert Csuzda at the helm as CEO. This strategic step empowers us to better serve our clientele in the MENA region, while simultaneously advancing our global presence.
In the realm of cloud security, we reached an important milestone by attaining the Microsoft Security Solutions Partnership in February, soon followed by the Threat Protection Specialist designation. These accolades reflect our proficiency in leveraging Microsoft cloud security technologies to deliver customer success.
In the same spirit, our partnership with Sophos reached new heights as we achieved the Sophos Synchronized Security Partner accreditation in March. This underscores the dedication of our security professionals, who have undergone specialized training to ensure protection against advanced threats using the latest Sophos technology. In May, we were honored to receive the Partner of the Year award from Sophos (in Hungary), based on our exceptional sales revenue in the previous year and our dedication to continuous upskilling.
Our Fusion Center has been instrumental in delivering tangible value to our customers. In the first half of 2023, our customers reaped the benefits of a proprietary detection gap analysis based on the MITRE ATT&CK framework. This audit provides a comprehensive understanding of potential detection gaps, mapped against adversary tactics, techniques, and procedures.
We are humbled by the trust our clients and partners have placed in us and are excited to continue building upon these achievements in the months to come. With each milestone, we remain steadfast in our pursuit of excellence, knowing that the true measure of success lies in the positive impact we make in the world of cybersecurity.
Here's to a secure future based on innovation and collaboration!
Black Cell management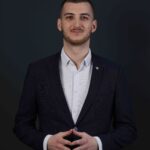 COMPLIANCE MANAGER
Béla oversees the organization's risk and compliance posture, as well as manages the advisory team. Based out of the Budapest office, with visits to the Frankfurt am Main sales hub, Béla is responsible for leading the expansion of Black Cell's Cloud Security and Compliance services in the DACH region.
In light of escalating cyber threats, it's crucial to implement proactive measures to shield your...
read more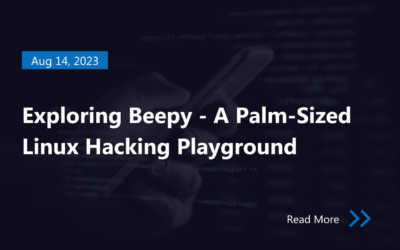 In a world where technology evolves at an unprecedented pace, there are few things as exciting as...
read more